The gallery in a lockdown, an open space closed, transposed, in a place somewhere inbetween: Terrain Vague.
The textures & pieces one can find in this still environment are the remains of an underlying process & object. Surfaces that were hidden, under a layer of dust, behind text code or behind a façade, were uncovered and exhibited. The above becomes about the below. The process of transfer from the front to what is behind makes the origin more vague. The leftovers conserve their authentic past, as the traces of the exterior, but at the same time estrange from the original terrain and subsist in another setting and context.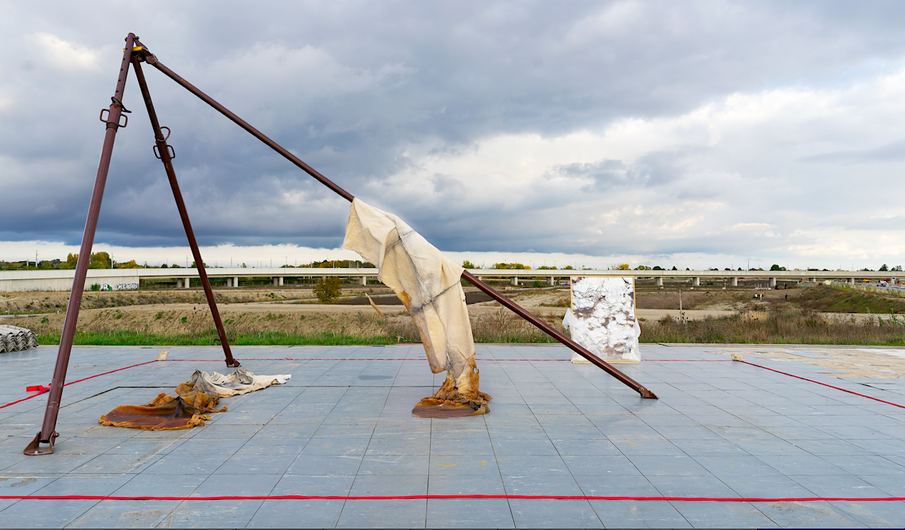 Installation with:
Rainer Stadlbauer (steelworks)
Andreas Perkmann Berger (framed print) 
 my work in the centre and left
on the tile floor: 
latex imprints   
Mould carpeting  
Installed on the rests and remains of the Notgalerie in Seestadt (Vienna), 
build up in an alternative gallery space. Due to Covid-19 we could not travel to Prague.
A projection of the photo presents the absent works in Prague (see documentation below).
-
2020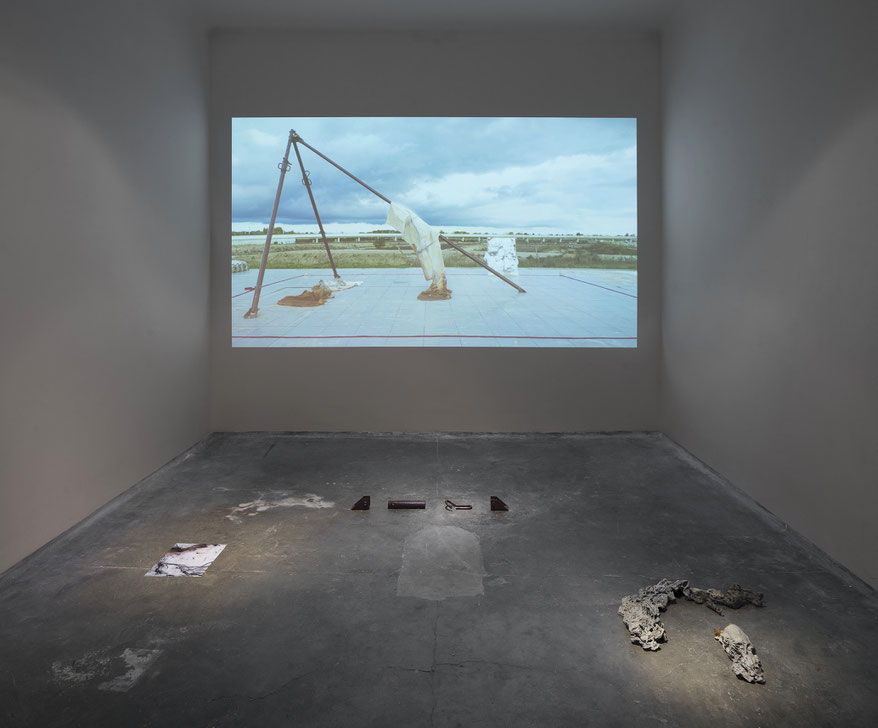 Photo: Tomáš Souček        
Alternative Installation - Galerie SPZ Prague
Due to a lockdown in Prague we could not build up the exhibition as planned.
We presented a photo of our installation as a projection
accompanied by smaller works exhibited in the gallery.
(left Andreas Perkmann Berger, center Rainer Stadlbauer and on the right my latex imprints)
about: 
the interstitial space 
between the
carpet and the floor
    Photos left & right: Tomáš Souček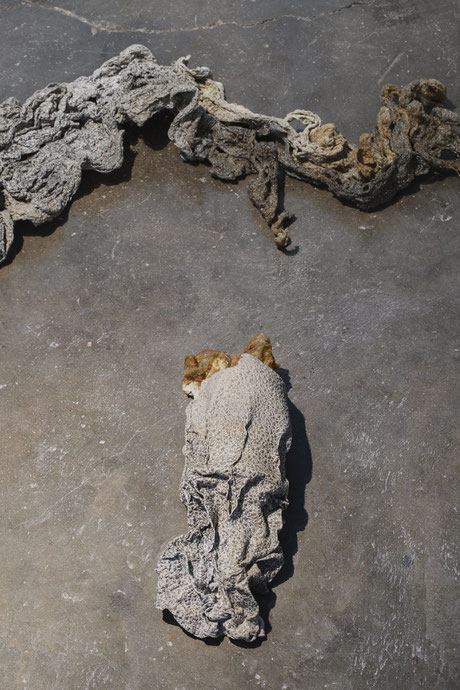 work left & above right:  Molting 
work under (right): Coating
latex, ink & graphite powder
-
2020
About my works:
Mould moulding
I lifted the corner of an old blue
rug and looked underneath. On the
other side I discovered a hull, a 
living layer, covering and tracing 
the below of the rug, as the tiles
on the floor beneath.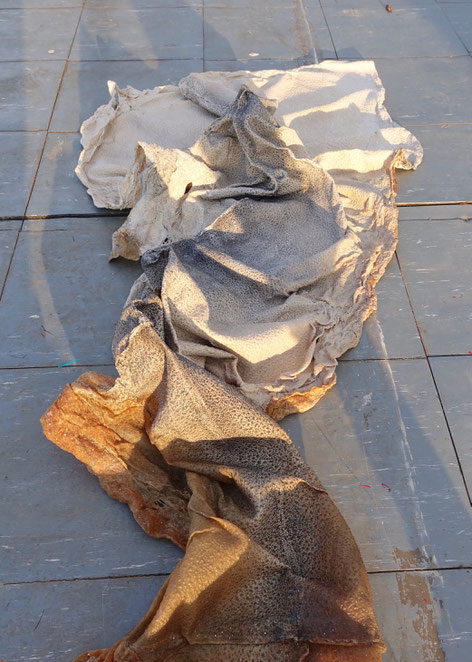 Mould carpeting
detail from the latex imprint
on the ground (see photo above)
imprint with latex, ink & graphite powder 
2020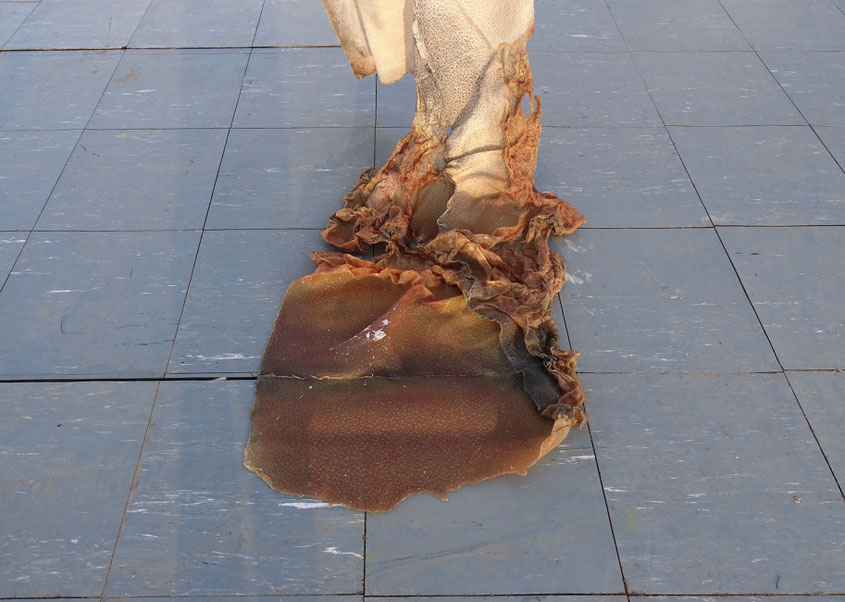 Detail of the foot of the hanging imprint
latex, ink & graphite powder
-
2020
Imprint that is hanging in the installation, here from closer by, on the floor
imprint with latex, ink & graphite powder
-
2020